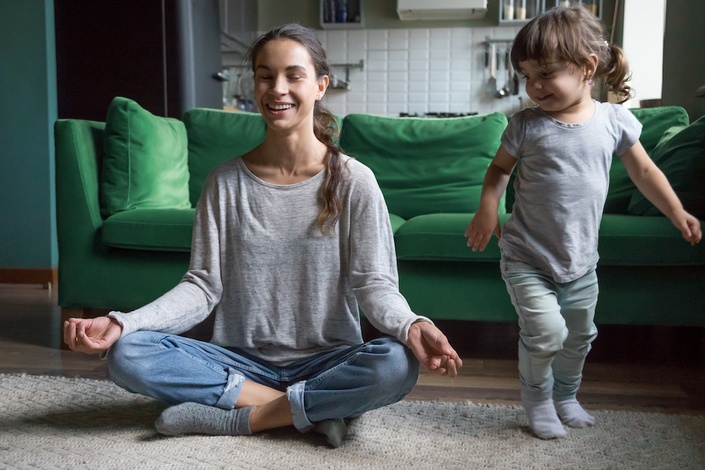 Mindful Parenting
Learn how you and your children can find peace and a sense of control in your family life
The stress in our lives is out of control. With parents working, children feeling pressure to keep up academically and socially, plus the constant overuse of technology in our homes, life can seem overwhelming. Using the latest mindfulness practices, learn how you and your children can gain peace, a sense of control and harmony in your family life.

In this one hour workshop you'll learn...

What mindful parenting is -- and what it's not
The benefits of mindful parenting
How PEP's approach to parenting intersects with mindful parenting practices
Mindful practices that you can use right away
Your Instructor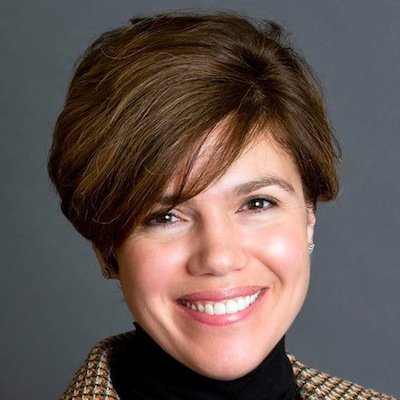 Paige Trevor is a certified Parent Educator for the Parent Encouragement Program, a nonprofit parenting education organization serving the Washington area. She has been assisting and leading parenting classes for PEP since 2006. Paige writes a parenting column in the local Glover Park Gazette and a Parenting/Organizing blog, "Nifty Tips," while also running a Professional Organizing business. When not teaching parenting or helping people and businesses get organized, she can be found in the parenting trenches with her two teenage sons.
"It was a good course. It was my first experience on the concept of mindful parenting and I feel like it explained it well and gave me practical ways to try to implement mindful parenting in my life."
--Participant, Mindful Parenting
"Paige is fabulous. All the PEP teaching has been the best gift to me as a mother. Thank you!"

--Participant, Mindful Parenting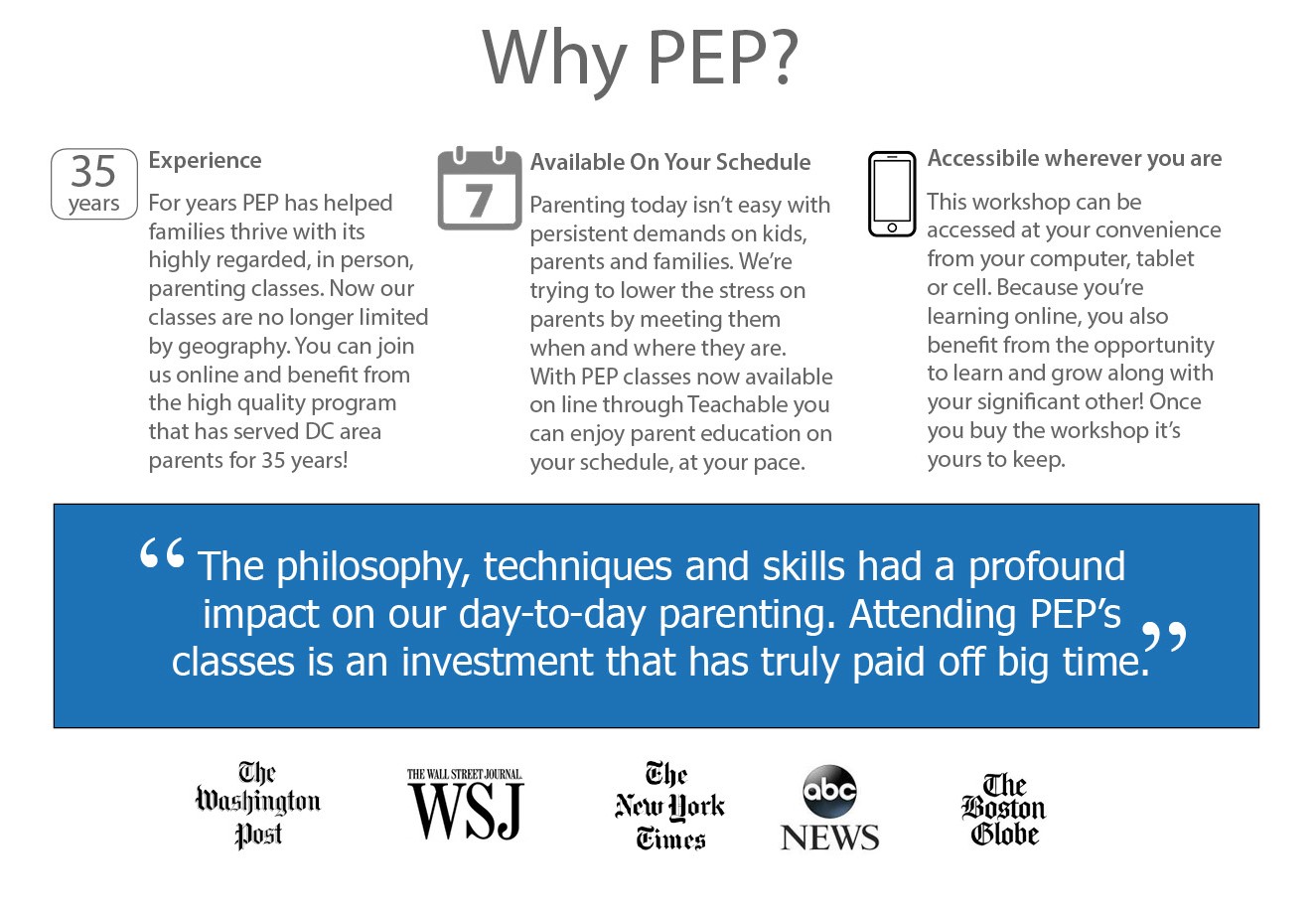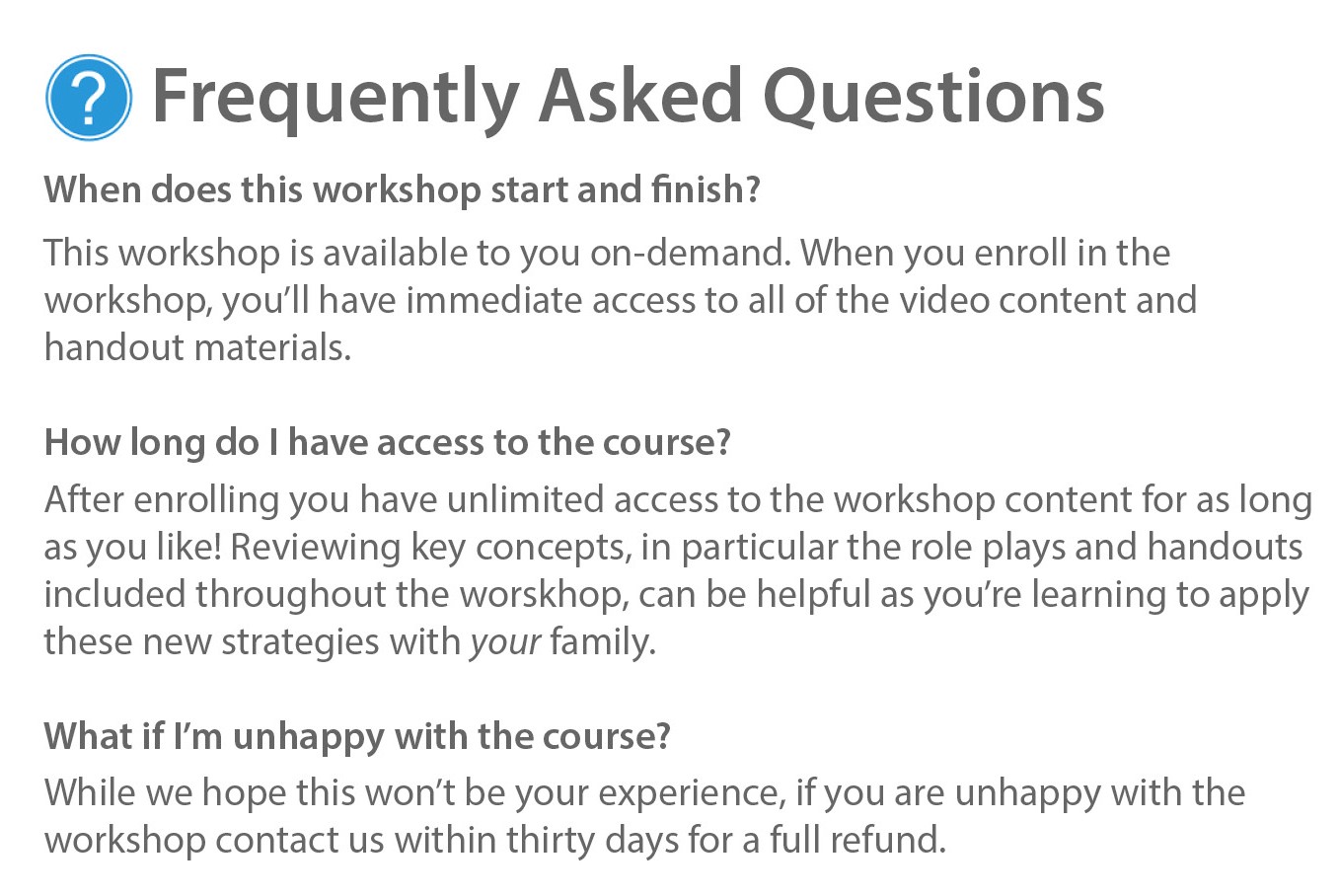 Register today risk free! If you are unsatisfied with your purchase, contact us in the first 30 days and we will give you a full refund.